If all you want to do this summer is this…
Or perhaps this…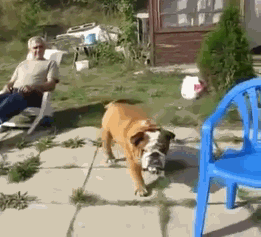 Then you're not alone.
I exactly want someplace where I can soak in some sun with a few friends. There's just one question — I don't have any outdoor furniture! Considering that it's too late to buy a terrace mounted without a laughable quantity, I recalled, why not build something myself? If you're in the same ship, crafting your own outdoor furniture isn't as hard as it sounds.
1. You can make a pergola in only 10 steps!
2. Use a cube of lumber and some solar sunlights for beautifully simple lighting.
3. This bare-bones pallet sectional is perfect if you want something rapidly but don't wishes to skimp on style.
4. Throw an age-old mattress on a stack of pallets and you've got a beautiful couch and side table.
5. This adorable daybed is easier to move than you think.
6. If you don't have area for a garden, creating the floras to your patio furniture with this slouse!
7. You just necessary any tools for this pallet and mattress swing.
8. Attain a snazzy bench out of clinker block and portions of wood.
9. This Murphy bar compels some knowledge of woodworking, but it's well worth international efforts in the end!
10. For a simpler form, grab some cinder block, hurl some floras inside, and top them off with a piece of wood.
11. You can quickly whip up this mosaic tiled table applying an old-fashioned one you don't crave anymore.
12. Or, try your hand at a grove box coffee table for a more rustic look.
13. Bring an age-old, ugly lawn chair back to life with this macrame revise!
14. Addressing of chairs, this one is made out of white birch logs.
15. Fill an outdoor corner up with this beautifully simple-minded daybed DIY.
16. Here's an easy way to make a wholly customizable outdoor hammock.
17. But if you don't have enough space for the real cope, this hammock chair is the next best thing.
18. This fervor pit is easy to make and lovely to sit around stimulating s'mores.
19. Turn an old-time tire into a brand-new, outdoor-friendly ottoman.
Well, there you have it. Day to get outside, start crafting, and experience your hard work with a neat lemonade!